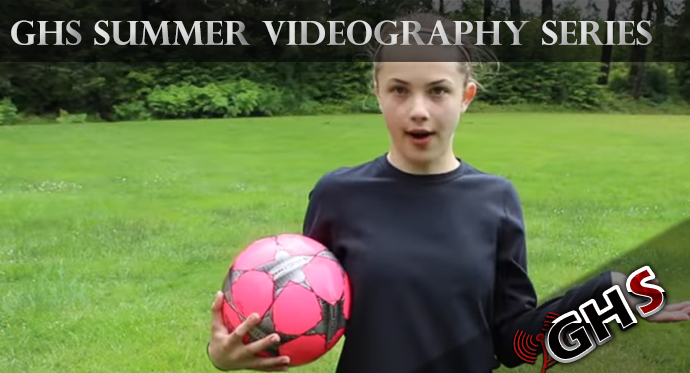 Well with summer fast approaching, better weather and kids getting out of School GHS is going to open up its video series 2018 project to the public. This is a great project for kids, teens and maybe some adults too.
Now, you may say what is in it for me? Not only is this a great summer project for that teen, youth member but we are going to have some prizes at the end of summer to give to the top contributors. Gift certificates mostly but we are still working on those but I can say we have some cool things planned for this.
Rules - A person needs to select a "platform, or idea that they want to follow for their project". Such as local trail hikes, local business interviews, and reviews, festivals etc... And cannot be negative in nature (following general ghs rules). Once you choose your platform for your videos that will be yours, and we won't be allowing others to choose the same one.
You do not have to be an expert video editor ... Creativity is a plus, but we know not everyone can edit videos. So we will take a look at the videos and can do some cuts and edits here in our studio and jazz some things up. But we really do prefer that our contributors put in an effort as much as they can.
We need to be able to hear you, hear those you are talking to. While we all probably like to use our cell phones and cameras, remember that your videos need to be able to be seen and heard.
Content, there needs to be content sent in at least once every other week but the more sent in the better your chances of getting your first pick at the gift certificates at the end of summer. (we will have at min. 3 certificates to choose from among the top 3 contributors)
Videos will be sent into a special drop box or file folder on our website or can be from your personal youtube account. We cannot grab from Facebook profiles or messages.
Click on Contact us on top of our website and email us your name, Email address, age (if in school grade and school), platform or what you would like to do for your video series and we will start to gather names for a June start on the video series. happy videoing
Grays Harbor Scanner has evolved and done many things since it's inception. A lot of people forget we were one of the very first scanner pages on Facebook for not just the state but the country covering local events. We grew and over the years we have had more of a community page than just breaking alerts.
One of the things that we have had in the past that were enjoyed by the community was our Ellbell video series that she used to do. She did some weather stories and has some upcoming platform stories for her current Miss Olympic Peninsula's Outstanding Teen campaigns.