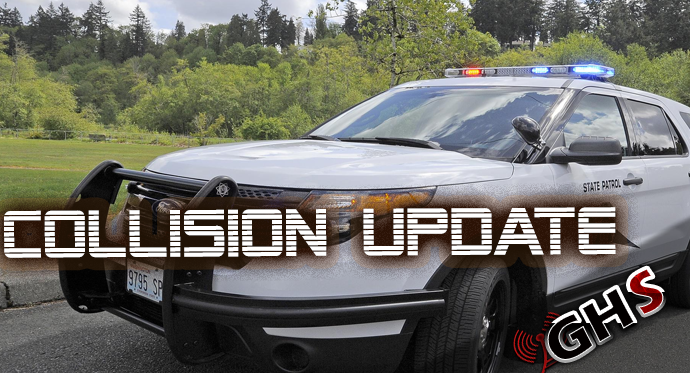 One person was transported for injuries after a 3 car collision Saturday morning on US 101 north of Hoquiam.
According to a Washington State Patrol report a 30-year-old Taholah woman was traveling southbound on US 101 near milepost 90 (according to radio traffic near Rivers End Mobile Home Park) driving a white 2007 passenger vehicle when she crossed the center line going into the northbound traffic sideswiping a 1994 Green For Explorer driven by a 66-year-old Hoquiam man. She then continued driving in the northbound lane colliding head-on with a 2014 Chevrolet Silverado driven by a 33-year-old Edmonds man with a 33-year-old female passenger. The Chevrolet Silverado (3rd vehicle) went off the roadway to the right and into a fence at the RV park where it came to rest. The Taholah woman's car remained in the northbound lane were it stayed blocking until later cleared by a tow truck.
The Taholah woman was transported to Community Hospital for her injuries, and the cause of the accident is still under investigation.