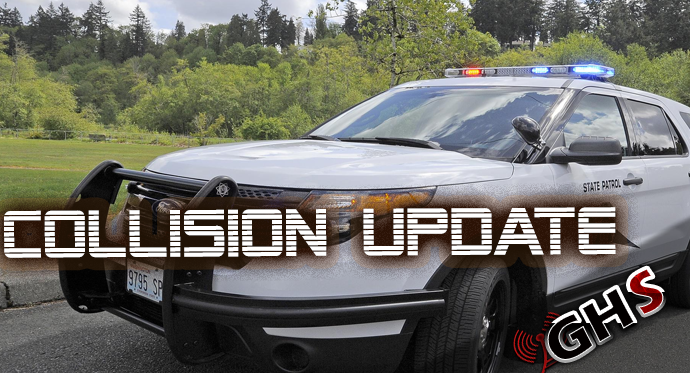 A 33-year-old Montesano woman was westbound State Route 12 Friday evening just before 5:00 pm when she made a left-hand turn causing a 3 car collision.
According to a Washington State Patrol report the collision which occurred on Friday, August 27th, started when the 33-year-old Montesano woman who was driving a 2021 Nissan Sentra had been traveling on State Route 12 westbound and went to make a left-hand turn at Schouweiler rd. crossing over into the eastbound lanes of State Route 12 in front of a white Mazda MX5C driven by a 60-year-old Elma man. The Mazda collided with the Sentra along and then was pushed into a third involved vehicle, a 1984 Chev. C10 driven by a 53-year-old Elma Woman.
The driver of the Sentra was the only one transported for injuries, passengers in her vehicle also included a 20-year-old Hoquiam woman and 2 children ages 3 and 2.
Cause of the collision is reported as Failure to Yield.