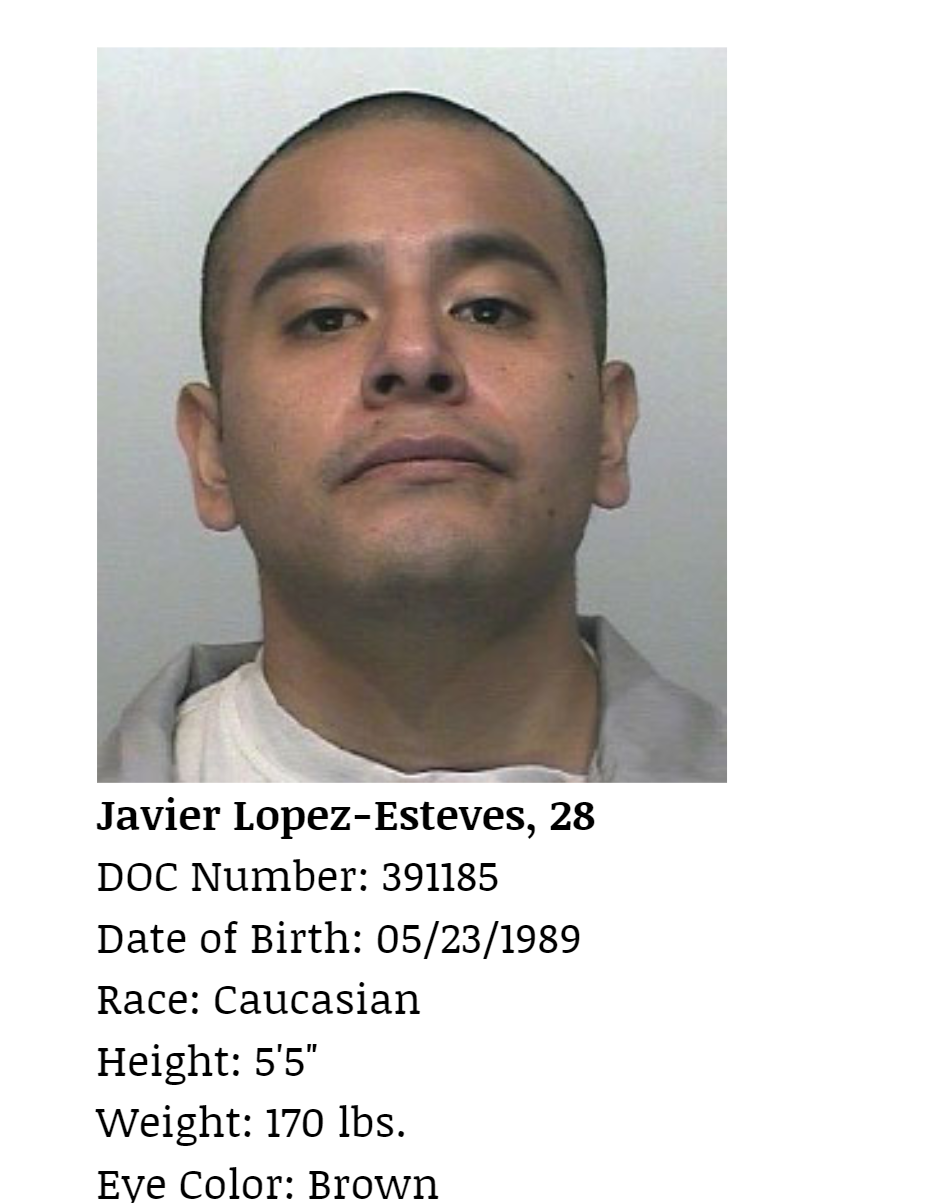 We have official information on a work detail prison escapee from the A-4000 line just east of McCleary near the ORV Park this morning. The release comes from the Washington State Corrections Cedar Creek Prison Facility where Javier Lopez-Esteves is incarcerated.
** Update @5:07 PM McCleary PD just posted that the person has been apprehended. Haven't heard the ATL being canceled yet, or seen an update on corrections page.**
Washington Department of Corrections and local law enforcement are searching for an inmate, Javier Lopez-Esteves, 28, who escaped from the Capitol State Forest work crew at approximately 10:05 a.m. on Tuesday, January 30, 2018.

Correctional employees initiated an inmate recount and escape procedures. The facility notified local and state law enforcement, and activated inmate recovery teams.
Lopez-Esteves (391185) was convicted of unlawful possession of a firearm 2 and two counts of manufacture, deliver, or possession with intent to deliver narcotics out of Thurston County and he began serving his 45 month sentence on July 28, 2017. His expected release date had been tentatively set for April 9, 2019.
If you see Javier Lopez-Esteves, do not approach him and contact the Cedar Creek Corrections Center at 360.359.4121 or Call 911.
Cedar Creek Corrections Center is located near Littlerock, Wash., opened in 1954, and houses approximately 480 minimum custody male inmates.