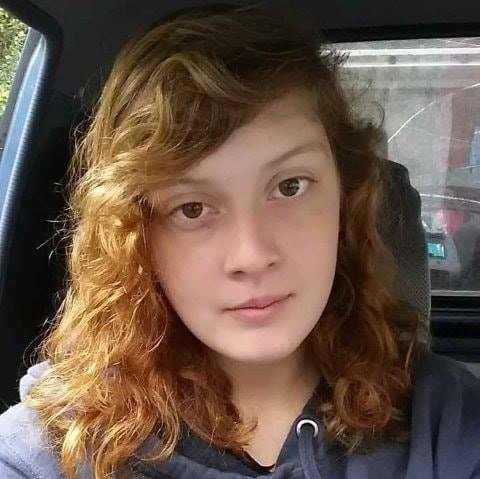 Outstanding suspect Sincer M. Nerton, age 19 of Naselle
A scary home invasion yesterday in south Pacific County could have been much worse than it was. Of the two suspects, one has been arrested with one suspect still on the loose. The Pacific County Sheriff's Department is looking for information on the second if you know her whereabouts.
Just born in the Pacific County Sheriff's Department posted an update to this case. Here's that information.
Second Suspect From Home Invasion Robbery In Pacific County Taken Into Custody By Authorities in Coos County Oregon. Both Suspects Now In Custody And The Investigation Continues.
Here is what we have from Pat Matlock, Chief Criminal Deputy
NEMAH- On March 3rd during the early morning hours, the Pacific County Communications Center received a report of violent home invasion robbery at a residence located in the 5300 block of State Route 101 within Pacific County. The caller reported that two suspects, male and female, shot several bullets into her residence from the outside shattering windows and doors. The caller also reported that the two suspects had forced their way into the residence at gun point and restrained the occupants of the residence. The two suspects ransacked the residence and shot several more bullets into the interior of the residence.

The victims didn't sustain any major injuries and the two suspects stole cash, more firearms and other valuables. The suspects then fled the residence. One of the occupants of the residence was able to free herself and get a partial vehicle description that the suspects had left in, which a dark was colored hatchback with Oregon license plates.
Investigators arrived on scene and began to gather initial information regarding the incident. Investigators discovered that the two suspects were known to the victims and in fact had resided at that residence in the past. A (be on the lookout) request to surrounding law enforcement jurisdictions regarding the suspects information and the description of the vehicle that they had left in was issued.
Investigators finished processing the crime scene at the residence, collecting evidence and conducting interviews with the occupants. The two suspects were identified as Joshua A. Turner age 26 and Sincer M. Nerton, age 19 of Naselle.

Deputies searched the Naselle and Nemah area for any sign of the vehicle and the suspects. Through investigative efforts they learned that the two suspects may have been heading to the Coos Bay Oregon area. Two $500,000 felony arrest warrants were issued from Pacific County Superior Court for the arrest of Turner and Nerton.

Last night at about 8 PM, law enforcement officers in the Coos Bay, Oregon area arrested Joshua Turner walking along a roadway. Nerton was not with him and is still wanted. Pictured is Nerton. If anyone has any information regarding her whereabouts, please contact the Pacific County Sheriff's Office or the local law enforcement jurisdiction where she is observed.