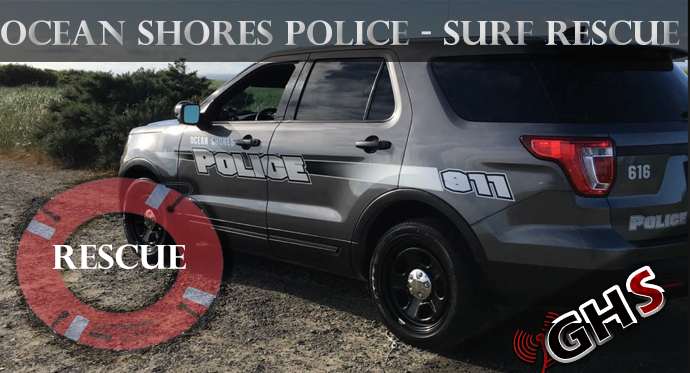 Sgt McManus with the Ocean Shores Police Department said Sunday evening that the rescue that was posted to the Grays Harbor Scanner page had a quick good ending due to two women swimmers from Port Orchard and Bremerton.
A 32-year old Seattle man was rescued from a rip current by two heroic women.
At about 4:00 pm on Saturday July 7, Ocean Shores Police and Fire Departments responded to a report of a swimmer in trouble near the W. Chance ala Mer beach approach. The caller reported that the man was beyond the breakers and yelling for help, and that two people had gone into the surf to help him.
When the first officer arrived, the two women were helping the man walk out of the surf. He was clearly exhausted and could not walk on his own, and the women supported him under each arm. The man was checked by paramedics at the scene and released.
The women are from Port Orchard and Bremerton, and are both 23-years old. They said that they were swimming together when they felt a current begin pulling them away from shore (this is a sign that a rip current is forming). As they got out of the water, they heard the man yelling for help and they could see that he was unable to swim back to shore. One of them told a bystander to call 911, then they went back into the water to help the man. They swam out to him, where he was no longer able to swim and was trying to float on is back to conserve energy. They helped him closer to shore to where he could touch the bottom, then they helped him walk in.
The man was exhausted and shaking, and said that the women definitely saved his life.
The women both stated that they had no prior training or experience in water rescues, but they just felt they had to help.