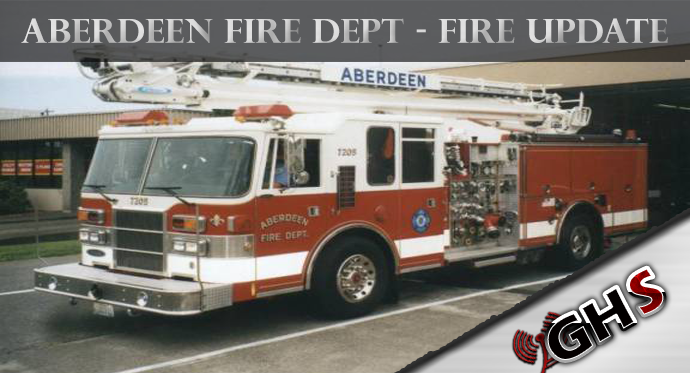 Thanks to an overnight text tip to GHS alerting us to this incident, KBKW did get a press release on this already this morning so we are going to share this.
A fire that destroyed an Aberdeen home overnight is under investigation. Battalion Chief Troy Palmer said in a press release that they were called to a working structure fire on the 400 block of W. King St. in South Aberdeen at 1:30 am Monday morning. The first engine on scene reported that the entire back half of the structure was involved in fire.
Two occupants of the home had safely evacuated. Palmer said that they took a defensive firefighting stance as additional units arrived on the scene from headquarters in North Aberdeen. The residence was approximately 800 square feet so the fire quickly involved the entire building. Defensive firefighting was continued until the fire was brought under control enough to allow firefighters inside to completely extinguish the remaining fire.
See the rest of this story here http://kbkw.com/south-aberdeen-fire-claims-home-overnight-cause-investigation/?utm_source=dlvr.it&utm_medium=facebook
This information and article Courtesy of