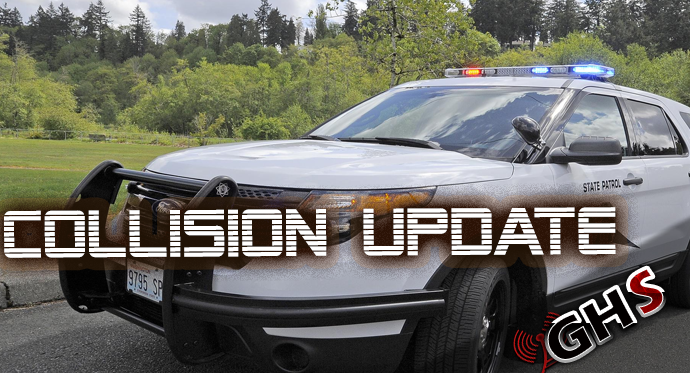 According to the Washington State Patrol, a 28-year-old Humptulips man driving a 2006 Dodge Ram crossed the center line colliding head-on with a 2019 Peterbilt truck with a log trailer Monday late afternoon.
The collision occurred on Monday, July 27th at 4:32 pm on US 101 milepost 92 just before Ocean Beach Road when the 28-year-old Humptulips man traveling southbound on 101 crossed the center line and hit the Peterbilt truck driven by a 64-year old Humptulips man that was in the northbound direction. A 3rd vehicle a 2019 white for F150 driven by a 42-year-old Hoquiam man also traveling northbound on 101 swerved to avoid the collision and ended in the northbound side ditch.
The driver of the Dodge Ram, the 28-year-old Humptuluips man was transported for his injuries to Community Hospital, the other 2 drivers were not injured.
The roadway was blocked for approximately 5 hours, no charges have been filed at the time of the report to the causing driver.