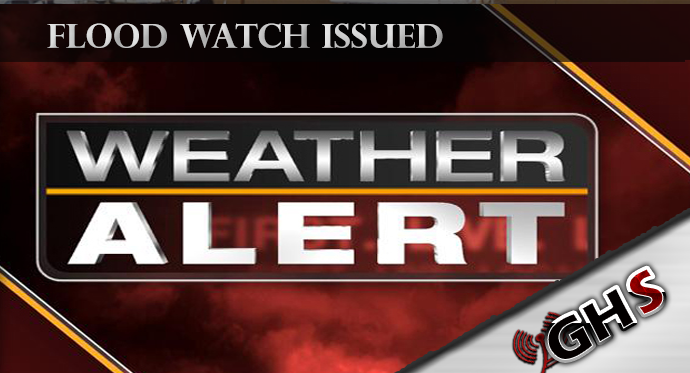 4 PM PST Tue Jan 16 2018
...COASTAL FLOOD WATCH IN EFFECT FROM LATE WEDNESDAY NIGHT
THROUGH THURSDAY EVENING...
The National Weather Service in Seattle has issued a Coastal
Flood Watch, which is in effect from late Wednesday night through
Thursday evening.
* COASTAL FLOODING...Coastal flooding is possible along the shores
and in the harbors of the central Washington coast around the
time of high tides on Thursday. Large swell of 25 feet or more
should reach the coast on Thursday, pushing water onto the coast
and into harbors.
* SOME AFFECTED LOCATIONS...Westport, Ocean Shores, Aberdeen,
Taholah.
* TIMING...Greatest impacts will be around the time of high tides
on Thursday.
* TIDE INFO...High tides will occur at Aberdeen around 222 AM and
140 PM on Thursday. High tides will occur at Westport around 155
AM and 112 PM on Thursday.
* IMPACTS...Saltwater levels in and near Grays Harbor could exceed
astronomical predictions by 1 to 3 feet. Low-lying areas near
shorelines could experience saltwater flooding. Beach erosion is
possible. Downtown Westport has seen flooding during episodes of
extremely high swell in years past.
PRECAUTIONARY/PREPAREDNESS ACTIONS...
A Coastal Flood Watch means that conditions favorable for
flooding are expected to develop. Coastal residents should be
alert for later statements or warnings, and take action to
protect property.
There is a coastal flood watch in effect starting Wednesday night going into Thursday. This time it is not due to rains, but a large swell expected off the coast.