Grays Harbor Scanner has 2 different type of advertising programs. On this page, you will find the program type, cost, and information on what the option includes.
If you are ready to get started or have a question contact us today by emailing us by using this FORM.
GHScanner APP Advertising.
In January 2019 Grays Harbor Scanner launched its new app called GHScanner. The App provides access to its online scanner feeds as well as a subscriber option to get instant alert notifications on major posts by GHS.

When any users log in, they will get your ad displayed prominently on the screen on their device. This is a great advertising avenue for current advertisers and new ones.
As of August 1st advertising packages "Website ads 3 months or more" Facebook shouts "4 or more" will be included in the app ads.
Website advertising reaches everyone who comes to our website. We have scripts that are in place that will not allow site visitors to visit our website with ad blockers. You can use an already designed up image, or we can help design one for you (additional cost may be charged if we design one for you). The image must be 250 x 300. Each website advertising account will come with 1 Facebook shout per month. Advertisements are included in every story and our front page in a random rotation, regenerated on every click and refresh. Ads in this category reach about 10,000 people each month. Website advertising is billed in 3 month or annual billing preferred.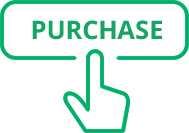 GHS Website Advertising – 250 x 300 block rotating ad $35 monthly (includes 1 monthly Facebook Shout),
GHS Website Top Banner $40 a month (the top banner ad gets shown to everyone at the top of every article and every page of GHS. It gets the most hits of all ads and after years of being filled, we have an opening. This opening will go fast. This option also gets one Facebook shout per month and will be included in app ads. ** Banners in this location get on average 40,000 views and up.
$38 for 2 posts per month or $70 for 4 posts.
"Facebook" Shouts Announcement Advertisements is a way you can advertise your business specials or your business in an advertisement mentioned on our Facebook Page only as a "post" for $38 a month for 2 posts per month or $70 for 4 posts. We will post a designated text and image on selected days on our Grays Harbor Scanner Facebook Page. Reach potentially is dependent on page views, and Facebook wall sharing but can reach up to 6000 people per posting and up (typically we see around 7,000 - 8000). Take a look at this screenshot on the right for an example - It shows one of our Facebook advertisements that is only 2 hours old with over 2,500 people reached. This is a huge potential to reach new or existing clients. Facebook Shouts can be paid on a month-to-month or quarterly.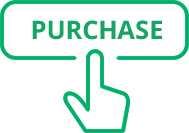 Reach Disclaimer
Advertising reach average is based on GHS advertising recommendations and design and experience. Reach potential could be less than 5,000 if not properly tailored for Facebook and website reach factors. Such as size, color, content. If advertising clients bring in their own image and choose not to go with recommendations by experienced staff and the reach is lower than expected we cannot boost or do another posting to help reach or meet the average reach of 5,000 or more.