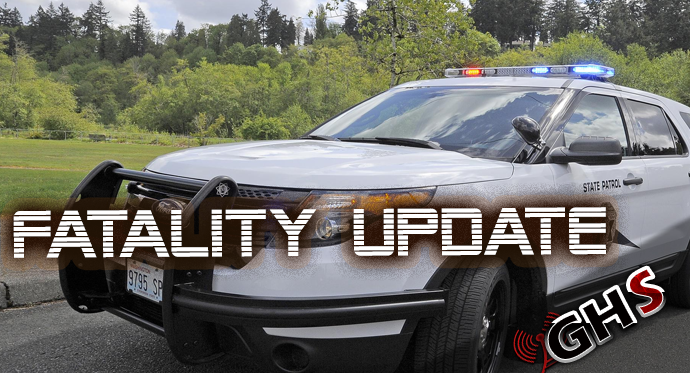 Super User

Category: Press Updates

Read Time: 4 mins

Hits: 8787
The collision happened on December 1st, 2023 at 9:53 AM on US 101 and Hensel RD when a white 2002 Subaru Legacy driven by a 76-year-old Hoquiam man (while his name has been released, GHS respects family privacy at this time and is not publishing it) was traveling southbound on US 101 at Hensel RD and had stopped to make a left-hand turn when a red 2014 Kenworth Tractor Trailer log truck loaded with logs traveling the same direction went to pass the passenger car on the left striking the passenger vehicle rolling into the ditch and dropping its logs onto the roadway and the passenger vehicle.
The driver of the passenger vehicle died at the scene of the collision. The driver of the log truck, a 66-year-old Hoquiam man, was not injured.

The log truck and trailer were taken by WSP for investigation.

The cause of the collision is listed as still under investigation, along with any charges that may be added after the investigation is complete.