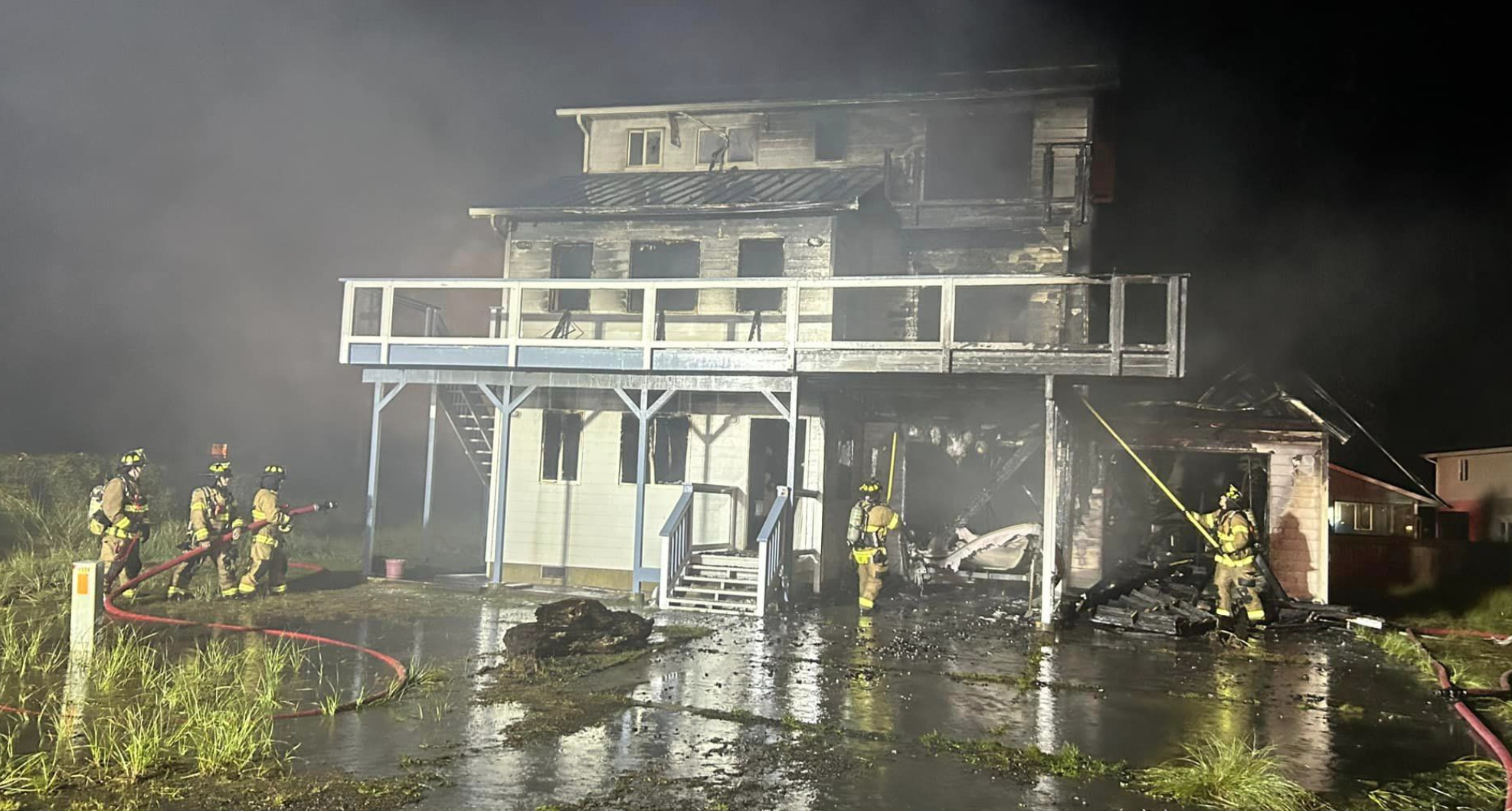 On Sunday, September 24th at 1100 p.m. The Ocean Shores Fire Department was dispatched to a structure fire at 1328 Fury Ct. SW This is down by the Jetty off of Ocean Shores blvd. Ocean Shores Fire was only able to respond with 2 Firefighters. The other crew had responded to an EMS call and was transporting a patient to Harbor Regional health in Aberdeen.
The on duty officer immediately called for assistance from Fire Dist 7 and the Hoquiam Fire Dept. along with Fire Dist 8.
When the 2 first arriving Ocean Shores Firefighters arrived, they were met with a 3-story house fire that was confirmed to be unoccupied by the homeowner. Visibility was zero initially due to wind and smoke conditions, and heavy fire was seen on all 3 floors. Fire crews took a defensive strategy due to the fire conditions.
The blaze took more than 3 hours to extinguish and crews were still on scene as of 5:00 am this morning putting out hotspots!
The Ocean Shores crew that was transporting a patient to the hospital was able to make it back in time to respond in the ladder truck to assist further!
OSFD wants to thank those who called 911 to report the fire ! They would also like to thank Fire Dist 7 and the Hoquiam Fire Department for their help! In total 9 firefighters and the Ocean Shores Fire Chief were able to respond.
Unfortunately, the home is a total loss and the cause of the fire is yet to be determined and is under investigation!