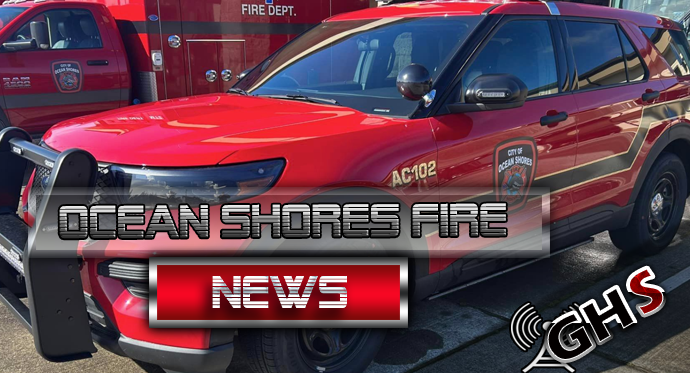 - At 2:13 on Monday, October 2nd, 2023, the Ocean Shores Fire Department was dispatched to a structure fire with flames visible in the 100 block of North Port Loop Northwest.
The first arriving fire engine reported a small wood-framed house fully involved. Large flames were blowing out of the front of the house.

Responders immediately attacked the fire from multiple directions. They achieved knock-down of the fire within about 30 minutes.

Responders made efforts to conduct search and rescue operations inside the house. During this operation, the homeowner returned to the scene and confirmed that there were no other people inside the residence.

Firefighting efforts were concluded around 4:30 p.m. We kept an engine on scene with a firefighter to ensure no rekindling.

The cause of the fire is unknown at this time.

This is the second large structure fire in eight days for their department.

The department said that they would like to thank Grays Harbor Fire District 7, the Ocean Shores Police Department, Grays Harbor Communications and AVERT for their assistance.